Editor-In-Chief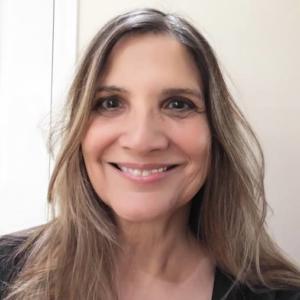 Marjorie Tesser (she/her) is the editor of Mom Egg Review. She is co-editor of the anthologies Bowery Women: Poems and Estamos Aquí: Poems of Migrant Farmworkers (both Bowery Books) and Travellin' Mama: Mothers, Mothering, and Travel (Demeter Press, coming March 2019). She authored poetry chapbooks THE IMPORTANT THING IS (Firewheel Award Winner) and The Magic Feather, and  her poetry and fiction have appeared in several journals and anthologies. Marjorie won a 2019 prize from the Academy of American Poets. https://www.facebook.com/mtpages
MER VOX Poetry Editor; MER Poetry Editor
Jennifer Martelli (she/her) is the author of My Tarantella (Bordighera Press), awarded an Honorable Mention from the Italian-American Studies Association, chosen as finalist in the Housatonic Book Award, and selected as a 2019 "Must Read" by the Massachusetts Center for the Book. Her chapbook, After Bird was the winner of the Grey Book Press open reading, 2016. Her work has appeared in Verse Daily, The DMQ Review, The Sonora Review, and Iron Horse Review (winner, Photo Finish contest). Jennifer Martelli is the recipient of the Massachusetts Cultural Council Grant in Poetry. She is co-poetry editor for Mom Egg Review and co-curates the Italian-American Writers Series at I AM Books in Boston.
MER VOX Poetry Editor; MER Poetry Editor
Cindy Veach (she/her) is the author of Her Kind (CavanKerry Press, forthcoming) and Gloved Against Blood (CavanKerry Press), named a finalist for the Paterson Poetry Prize and a 'Must Read' by The Massachusetts Center for the Book. Her poems have appeared in the Academy of American Poets Poem-a-Day Series, AGNI, Prairie Schooner, Poet Lore, Michigan Quarterly Review, Diode and elsewhere. She received the 2019 Phillip Booth Poetry Prize and the 2018 Samuel Allen Washington Prize. www.cindyveach.com
MER VOX Gallery Editor  
Ana C. H. Silva (she/her) lives in NYC and Olive, NY. Her poetry has been published in Podium, Mom Egg Review, the nth position, Snow Monkey, Anemone Sidecar, Chronogram, and Stepaway Magazine. She won the inaugural Rachel Wetzsteon Memorial Poetry Prize at the 92nd St. Y Unterberg Poetry Center.
MER VOX Editor-at-Large
JP Howard's (she/her) debut poetry collection, SAY/MIRROR (The Operating System), was a Lambda Literary finalist. She is the author of bury your love poems here (Belladonna*). JP is a 2018 featured author in Lambda Literary's LGBTQ Writers in Schools program and was a Split this Rock Freedom Plow Award for Poetry & Activism finalist. JP has received fellowships from Cave Canem, VONA, and Lambda and curates Women Writers in Bloom Poetry Salon. http://www.jp-howard.com
MER Book Reviews Co-Editor

Laura Dennis (she/her) teaches at a liberal arts college in Appalachia. She serves as the blog manager for the Attachment & Trauma Network and as a book reviewer for several academic and creative publications. Her creative nonfiction received an Honorable Mention for the 2017 Betty Gabehart Prize and she was named a finalist for the Tucson Festival of Books Literary Awards in 2019. She was the featured author in the Bethlehem Writer's Roundtable in the spring of 2020 and her critical writing was selected as Editor's Choice in the 2019 issue of the Kentucky Philological Review. When not teaching, reading, or writing, she enjoys playing piano, walking in the woods, and spending time with her three children and motley crew of rescue pets.
Mom Egg Founding Publisher and Editor
Joy Rose, Mamapalooza Festival
Alana Ruben Free
MER Logo Design - Nadxieli Nieto