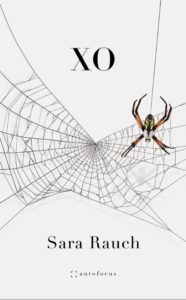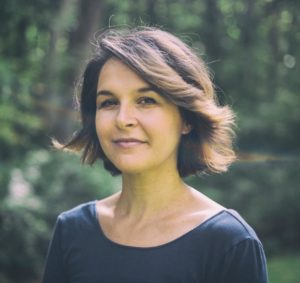 Review by Lara Lillibridge
XO is an autobiographical essay spanning 157 pages, divided into chapters. It is Rauch's second book. Her first, What Shines from It, published by Alternating Current Press, won the Electric Book Award. Rauch holds an MFA from Pacific University and resides in Massachusetts, where she is an independent editor and writing instructor. XO  investigates "mythologies of romantic love, connections to the divine, & the death/rebirth cycle." (SaraRauch.com)
Once upon a time, I fell in love with another woman and set out to build a life with her. Once upon a time, I fell in love with a married man and struck bliss. And yet, despite these magical beginnings, neither tale ended happily ever after.
Sara Rauch examines her affair in a matter-of-fact voice, without excuses or self-flagellation. It is the voice of the older, wiser narrator who has already come to terms with the story she is telling. She is aware of the judgement of the reader, and doesn't shirk from it. Rather, she addresses it directly, writing, "What of Piper; what of Willa? Where was my loving-kindness, you will want to know. Where were my morals?" In this way, the reader is able to set aside our judgement, trusting that the narrator is not in need of our condemnation.
The story of a bisexual woman's search for love is not a common one, particularly those of us who are "straight-passing," that is, in a long term relationship with a male partner. In her first chapter, which starts with the death of a beloved eighteen-year-old-cat, Rauch subtly establishes that she currently has children and a husband, and as a bisexual woman, I can attest to how easy it is to fold oneself into straight society. Further on in the book she described herself as,
This woman now wears a silver band on her left ring finger symbolizing her commitment to a man who appreciates the facets of history; her marriage begat a stepson and two sons, who know nothing yet of this past…
So I read this book with excitement—here was someone I could relate to, a mother writing honestly about complicated relationships with both men and women.
But being bisexual is complicated in the lesbian world, as well. In Rauch's words, "The only word I knew for what I might be was 'bisexual,' which I avoided, aware of the price I would pay for truly coming out."
The voice of the narrator is measured; clear but thoughtful as she delves beyond the easy answer in her attempt to unspool the tangle of her relationships honestly.
So much of memory is fractal. I must choose where we begin and end. I choose, too, the threads to weave. And thus this story is spun, like the spider's web, as an act of instinct and devotion. Some spiders spin orbs or funnels, others spin tangles or meshes. Some webs appear orderly, others less so.
This is not someone looking to vilify anyone—even herself—for her past. Rather, we join her as she interrogates her motivations.
It is possible I overstate my innocence— my body, my heart, were in overdrive, and it was hard to see clearly—because I was hooked and I knew that. […] I had always been faithful—would this change the story I told of myself?
This honesty makes the narrator likable and relatable. All of us have done something (or several somethings) that seem to fly in the face of who we thought we were. And this careful exhumation of her actions, feelings, and motivations reaches to a common humanity, no matter who we have fallen in love with.
Another aspect I particularly enjoyed were her forays into literature: She winds together thoughts from Greek and indigenous myths as well as books such as Aspects of the Novel by E.M Forster, Peter Turchi's Maps of the Imagination, Margaret Atwood's The Blind Assassin, and Fred Rohé's The Zen of Running as she delves into her own dissection of the past.
Rauch's work is both intellectually interesting and creatively pleasing, with lyrical phrasing such as, "I nested amid my own destruction."
In the end, she doesn't explain the leap from who she was to who she is now: the writer writing about herself. She tells us, "I am this woman, I was that woman." We are left unsure of  how this transition occurred, but are certain in the resulting contentment.
XO by Sara Rauch
Autofocus books, 2022, $14 [paper],
ISBN Number 9781957392028
---
Lara Lillibridge (she/they) is the author of The Truth About Unringing Phones: Essays on Yearning  (forthcoming with Unsolicited Press); Mama, Mama, Only Mama: An Irreverent Guide for the Newly Single Parent, and Girlish: Growing Up in a Lesbian Home, both with Skyhorse Publishing.  Lara is the Interviews Editor for Hippocampus Magazine and Creative Nonfiction Co-editor for HeartWood Literary Magazine. She holds an MFA in Creative Nonfiction from West Virginia Wesleyan College.