Mother is Speaking: An MER VOX folio
Curated by Keisha-Gaye Anderson
Mother is speaking. She is the quiet voice that speaks the loudest, especially when we are out of balance. From state violence to a global health crisis, the call for healing is louder than ever. These poems and stories speak from the perspective of the cosmic, divine, limitless mother. The mother who lives in the ocean, the trees, in every form of life on the planet, and also within the deepest depths of our subconscious mind. Mother is speaking. These works reveal what she has to say about where we've been and what she can tell us about who we really are. Listen.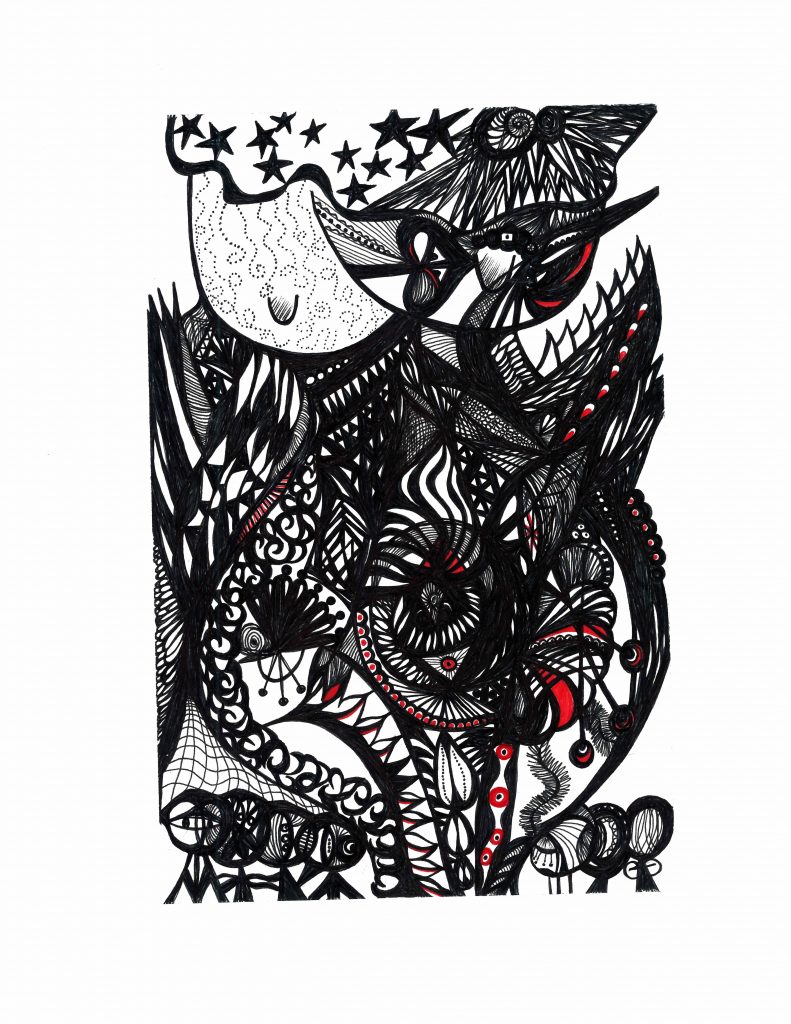 Featured:
Awotunde Judyie Al Bilali– Miracle Again
Barbara Conrad – Beauty Queen
Breena Clarke – Mama Ascended
C. Jean Blain – The Road Called Home
Dayna Patterson – God the Mother Speaks of Coprophagia
Holly Iglesias – Oh Dear
Janel Cloyd – Bloom
Keshni Naicker Washington – Blue
LeConté Dill – Growing Tired
Lisa Wujnovich – I Want to Come Back as a Live Oak
Melissa Coss Aquino – Visions of the Mother We Need
Mireya Perez-Bustillo – Everything You Need to Know About the 5th Grade
Pamela L. Laskin – Shared Room: A ghazal
Sherese Francis – She Who Is the Image of God
Art by Keisha-Gaye Anderson 
---
Keisha-Gaye Anderson is a Jamaican-born poet and visual artist based in Brooklyn, NY. She is the author of Everything Is Necessary (Willow Books), Gathering the Waters (Jamii Publishing), and A Spell for Living (forthcoming from Agape Editions). Her poems, essays, and fiction have been widely published in anthologies and literary journals. Keisha is a past participant of VONA and Callaloo writing workshops, and was short listed for the Small Axe Literary award. In 2018, she was selected as a Brooklyn Public Library Artist in Residence. Keisha holds an M.F.A. from The City College, CUNY. Learn more at www.keishagaye.ink.