Mom Egg Review Books for Review – Spring 2021
Our book reviews are approximately 750 words, and are published online at momeggreview.com. Please refer to our Book Review Guidelines for more information.
If you're interested in reviewing one of the books below, or another book that fits our parameters, please email us at [email protected].
POETRY
CHAPBOOKS
---
POETRY (FULL LENGTH) 
Karren LaLonde Alenier, how we hold on.  Broadstone Books, 2021.
The essential relationship in living and loving is the one with the mother. In Karren LaLonde Alenier's how we hold on (Broadstone Books, 2021), mother—whether natal, grand or great—glues this book together with romantic love. With Section I Mama's Not a Trapezoid, Alenier shows us that mother doesn't always fit in the box—or bed—she is assigned to. Her Girl Talk (Section II), while clever, doesn't necessarily penetrate the intellectual snobbery of her teenage daughter. In Section III, "the relevance of mint" intertwines the herbal bounty grown by the poet's sweetheart with the essence of motherhood and all its aspects from birth and naming to grandparenting. The concluding Section IV rises to the archetypal mother in a poem about the responsibility of tending the wisdom of the Oracle of Delphi. The title poem "how we hold on" juxtaposes the boxed keepsakes of mother, lover and beloved.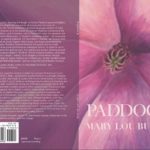 Mary Lou Buschi, Paddock. Lily Poetry 2021.
Mary Lou Buschi's, Paddock, is a poetic palindrome best read in one gulp, shuttling between Greek tragedy and lyric ellipsis…a poetry of desire and despair as the girls refuse to allow the story end.  Mary Lou Buschi's Paddock is like a game of hide and seek, a primer on seeking. Structured like a play, the collection follows two girls on a quest for a mother, and a chorus narrates, empathizes, and passes judgment. "I want to go back!" says one girl but the mother "is no longer anywhere, who was once where we could go back." Surrealism, hope's "unrelenting tick," and dream are the guiding forces here. Buschi's language is spare, cryptic, beguiling, like the "Fractals in the light" the chorus names. Sexual danger and maternal longing animate these pages, urging us to "diagnose the heart."—Catherine Barnett, author of Human Hours, Games of Boxes, and Into Perfect Spheres Such Holes Are Pierced.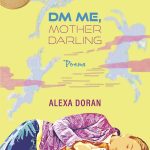 Alexa Doran, DM Me Mother Darling. Bauhan Publishing 2021.
Winner of the May Sarton New Hampshire Poetry Prize, Alexa Doran's DM Me, Mother Darling pulses with the confusion, elation, and shattering fear of 21st century parenthood. Through the eyes of Peter Pan's Mother Darling and Doran's own experience navigating modern motherhood, the struggles so often fought in silence come careening forward, electric as the light that defines them. Through a tangle of casinos, Lizzo, and gravel parking lots, Doran takes readers to a narcotized Neverland where the mire of grief and the desperation of joy burn with the same endless flame.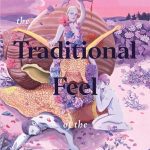 Hannah Gamble, The Traditional Feel of the Ballroom.  Trio House Press 2021.  Gamble's work has been praised by John Deming, Charlie Hix, and Seraphina Violet Cueller. Described by Cueller as "[wrapping]its fingers around the familiar, taking a bat to the suffering we've become accustomed to," this collection shocks the reader with clipped language, exposing in gripping detail the raw reality of being a woman silenced by men. Each poem slices the reader like bits of shattered glass, every one of them shimmering in blinding brilliance by the end. Gamble won the National Poetry Series in 2011 for her first book of poems, Your Invitation to a Modern Breakfast, alongside many other awards.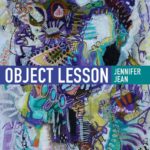 Jennifer Jean. Object Lesson. Lily Poetry Review Books 2021.
TRAFFICKING, IS KNOWING THE STORIES OF ITS  SURVIVORS. – OBJECT LESSON by JENNIFER JEAN   "We need the storm, the whirlwind, and the earthquake," said  Fredrick Douglas about the abolitionist movement in 1852. Jennifer Jean's latest poetry collection OBJECT LESSON answers  this call to action as it explores sex-trafficking and objectification  in twenty-first century America. Jean uses relentless, dire, vital  language—often tinged with hope—to pull us into these latest,  darkest stories of our homeland. Her intensely crafted lyric  narratives and persona poems are based on poetry workshops  with sex-trafficking survivors through the Free2Write Poetry  program. Other pieces are based on in-person, or researched,  interviews with survivors of what is definitively modern-day  slavery. -Available for purchase at Lily Poetry Review Books 
---
NON-FICTION; MEMOIR; ESSAYS; CRAFT
---
FICTION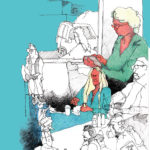 Meg Pokrass and Garry Fincke, Eds.  Best Microfiction 2021 Anthology. The yearly Best Microfiction anthology series provides recognition for outstanding literary stories of 400 words or fewer. Co-edited by award-winning microfiction writer/editor Meg Pokrass, and Flannery O'Connor Prize-winning author Gary Fincke, and guest edited by award-winning author Amber Sparks, author of The Unfinished World.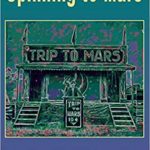 Meg Pokrass. Spinning to Mars, which will be releasing June 19th with Blue Light Press. "Meg Pokrass's Spinning to Mars is composed of "Micros"–some seventy of them.  It's one of the most readable and illuminating experiences you're likely to have in the coming years. It's low-key funny but also subtly chilling.  It's about the vicissitudes of love, but then it's also about the gift, the surprise, and the unfairness of human relationships.  I find myself giggling or tearing up or just staggering around the house with what these "Micros" have done to me."  (David Huddle, Author of My Surly Heart)
---