Mom Egg Review Books for Review – Summer 2021
Our book reviews are approximately 750 words, and are published online at momeggreview.com. Please refer to our Book Review Guidelines for more information.
If you're interested in reviewing one of the books below, or another book that fits our parameters, please email us at [email protected].
POETRY
CHAPBOOKS
---
POETRY (FULL LENGTH)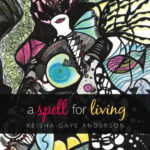 Keisha-Gaye Anderson, A Spell for Living Agape Editions 2020
A Spell for Living was selected as the Editor's Choice of the 2017 Numinous Orisons, Luminous Origin Contest and will be published through the Morning House series as a multimedia experience of poetry, visual art, and music. This collection is a call to action and a road map for the spirit seeking to step fully into its power and transform this life. These poems speak to us, and about us, with imagery that moves from the lyrical mother tongue of Jamaica to the unforgiving urban cityscape to the darkest recesses of our minds, where inspiration sits tenuously between hope and fear. A Spell for Living urges us to turn these words into a talisman and use them to become the greatest possible expression of our essential selves, right now, no matter how challenging that may be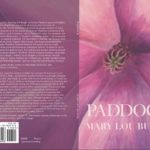 Mary Lou Buschi, Paddock. Lily Poetry 2021.
Mary Lou Buschi's, Paddock, is a poetic palindrome best read in one gulp, shuttling between Greek tragedy and lyric ellipsis…a poetry of desire and despair as the girls refuse to allow the story end.  Mary Lou Buschi's Paddock is like a game of hide and seek, a primer on seeking. Structured like a play, the collection follows two girls on a quest for a mother, and a chorus narrates, empathizes, and passes judgment. "I want to go back!" says one girl but the mother "is no longer anywhere, who was once where we could go back." Surrealism, hope's "unrelenting tick," and dream are the guiding forces here. Buschi's language is spare, cryptic, beguiling, like the "Fractals in the light" the chorus names. Sexual danger and maternal longing animate these pages, urging us to "diagnose the heart."—Catherine Barnett, author of Human Hours, Games of Boxes, and Into Perfect Spheres Such Holes Are Pierced.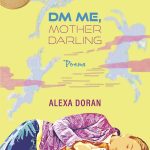 Alexa Doran, DM Me Mother Darling. Bauhan Publishing 2021.
Winner of the May Sarton New Hampshire Poetry Prize, Alexa Doran's DM Me, Mother Darling pulses with the confusion, elation, and shattering fear of 21st century parenthood. Through the eyes of Peter Pan's Mother Darling and Doran's own experience navigating modern motherhood, the struggles so often fought in silence come careening forward, electric as the light that defines them. Through a tangle of casinos, Lizzo, and gravel parking lots, Doran takes readers to a narcotized Neverland where the mire of grief and the desperation of joy burn with the same endless flame.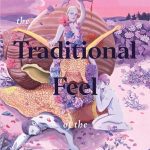 Hannah Gamble, The Traditional Feel of the Ballroom.  Trio House Press 2021.  Gamble's work has been praised by John Deming, Charlie Hix, and Seraphina Violet Cueller. Described by Cueller as "[wrapping]its fingers around the familiar, taking a bat to the suffering we've become accustomed to," this collection shocks the reader with clipped language, exposing in gripping detail the raw reality of being a woman silenced by men. Each poem slices the reader like bits of shattered glass, every one of them shimmering in blinding brilliance by the end. Gamble won the National Poetry Series in 2011 for her first book of poems, Your Invitation to a Modern Breakfast, alongside many other awards.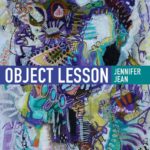 Jennifer Jean. Object Lesson. Lily Poetry Review Books 2021.
TRAFFICKING, IS KNOWING THE STORIES OF ITS  SURVIVORS. – OBJECT LESSON by JENNIFER JEAN   "We need the storm, the whirlwind, and the earthquake," said  Fredrick Douglas about the abolitionist movement in 1852. Jennifer Jean's latest poetry collection OBJECT LESSON answers  this call to action as it explores sex-trafficking and objectification  in twenty-first century America. Jean uses relentless, dire, vital  language—often tinged with hope—to pull us into these latest,  darkest stories of our homeland. Her intensely crafted lyric  narratives and persona poems are based on poetry workshops  with sex-trafficking survivors through the Free2Write Poetry  program. Other pieces are based on in-person, or researched,  interviews with survivors of what is definitively modern-day  slavery. -Available for purchase at Lily Poetry Review Books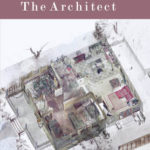 Christine Stewart Nuñez.  The Poet and The Architect Terrapin Books 2021
With The Poet & The Architect, Christine Stewart-Nuñez explores the architecture of self within the context of love. In a series of rings, we are given an ever-expanding "architecture, / geometry a welcome language, / a new alphabet for / prayer and song." It's a book designed to be read cover to cover—as the central metaphor develops over the span of the collection with a wonderful crescendo arriving in the final poem. The Poet & The Architect is a nuanced and deftly crafted love story "distilled in syllables, / laid bare in the last line's turn.  —Brian Turner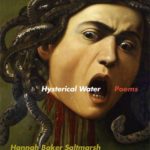 Hannah Baker Saltmarsh, Hysterical Water: Poems. Georgia Review 2021.
Hysterical Water is a collection of fierce, funny, feminist poems, prose poems, and essays with poems woven through them, all connected by threads associated with female "hysteria" and motherhood. Hannah Baker Saltmarsh troubles the historic pseudodiagnostic term hysteria as both a constraining mode used to contain and silence women and as a mode that oddly freed women to behave outside the bounds of social norms.
Kimberly Ann Priest, Slaughter the One Bird Sundress 2021
A haunting and incisive meditation on the enduring effects of childhood sexual abuse. Reflecting on the impact of trauma on her memories and role as a mother, Priest intertwines past and present in a series of lyrical confessions and meditations on power and grief. In poems addressed to the nameless "pedophile," as well as a series of vignettes on everyday life ranging from subjects as varied as the preparation of breakfast to the migration of deer, she deconstructs the history of abuse spanning from childhood to her adult life in which she finds herself trapped in a relationship with a violent partner. Religious legalism and shame play a strong role in the power dynamics between perpetrator and victim. Vivid and moving, these poems offer a highly personal glimpse into the poet's journey through disempowerment and grief toward healing.
---
NON-FICTION; MEMOIR; ESSAYS; CRAFT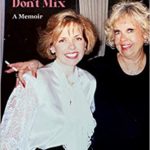 Heather Haldeman.  Kids and Cocktails Don't Mix  Apprentice House 2021
This moving memoir explores machinations of gender and power dynamics in the 1960s and '70s as they unfold in Heather's family, including Marilyn's need to find a new husband, complete with a resume (bathing suit photo by the pool) and fancy new clothes. What other choice does she have? Meanwhile, cars are repossessed and the fashionable house they live in is crumbling to pieces. In Heather's young life, nothing is as it appears. As Heather comes of age, she must make decisions about how she wants her own life to look. Which of the many inheritances of her parents will she keep and which will she jettison?
---
FICTION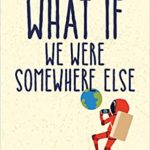 Wendy J. Fox.  What if We Were Somewhere Else  Santa Fe Writers Project
What If We Were Somewhere Else is the question everyone asks in these linked stories as they try to figure out how to move on from job losses, broken relationships, and fractured families. Following the employees of a nameless corporation and their loved ones, these stories examine the connections they forge and the choices they make as they try to make their lives mean something in the soulless, unforgiving hollowness of corporate life. Looking hard at the families to which we are born and the families we make, What If We Were Somewhere Else asks its own questions about what it means to work, love, and age against the uncertain backdrop of modern America.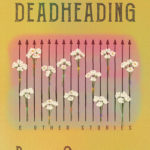 Beth Gilstrap.  Deadheading and Other Stories, Red Hen Press 2021 Winner of the 2019 Red Hen Prose Prize
From the brokenhearted to the afflicted, the women in these often macabre stories fight like hell to find their voices and survive the darkness inherent in the modern south.Irrevocably tied to the Carolinas, these stories tell tales of the woebegone, their obsessions with decay, and the haunting ache of the region itself–the land of the dwindling pines, the isolation inherent in the mountains and foothills, and the loneliness of boomtowns. Predominantly working-class women challenge the status quo by rejecting any lingering expectations or romantic notions of Southern femininity. Small businesses are failing. Factories are closing. Money is tight. The threat of violence lingers for women and girls. Through their collective grief, heartache, and unsettling circumstances, many of these characters become feral and hell-bent on survival. Gilstrap's prose teems with wildness and lyricism, showing the Southern gothic tradition of storytelling is alive and feverishly unwell in the twenty-first century.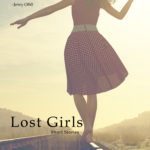 Ellen Birkett Morris, Lost Girls. Finishing Line Press 2021.This debut collection of short stories explores the complexity of motherhood and the pain of loss.A young woman creates a ritual to celebrate the life of a kidnapped girl, an unmarried woman wanders into a breast feeder's support group and stays, a grieving mother finds solace in an unlikely place, and a young girl discovers more than she bargained for when she spies on her neighbors. Though they may seem lost, each finds their center as they confront the challenges and expectations of womanhood. Stories from the collection appeared in Antioch Review, South Caroline Review, Notre Dame Review and other journals. Jenny Offill said this about Lost Girls: "A dazzling collection of stories that showcases Morris' impressive ability to hide devastating truths within seemingly small moments."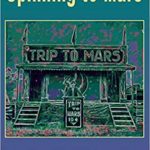 Meg Pokrass. Spinning to Mars, which will be releasing June 19th with Blue Light Press. "Meg Pokrass's Spinning to Mars is composed of "Micros"–some seventy of them.  It's one of the most readable and illuminating experiences you're likely to have in the coming years. It's low-key funny but also subtly chilling.  It's about the vicissitudes of love, but then it's also about the gift, the surprise, and the unfairness of human relationships.  I find myself giggling or tearing up or just staggering around the house with what these "Micros" have done to me."  (David Huddle, Author of My Surly Heart)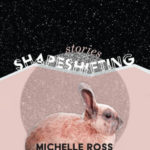 Michelle Ross. Shapeshifting Stillhouse Press 2021
The fourteen spellbinding stories in Michelle Ross's second collection invite readers into the shadows of social-media perfectionism and the relentless cult of motherhood. A recovering alcoholic navigates the social landscape of a toddler playdate; a mother of two camps out in a van to secure her son's spot at a prestigious kindergarten; a young girl forces her friends to play an elaborate, unwinnable game. With unflinching honesty and vivid, lyric prose, Ross explores the familial ties that bind us together—or, sometimes, tear us apart
---