Mom Egg Review Books for Review – Fall 2021
Our book reviews are approximately 750 words, and are published online at momeggreview.com. Please refer to our Book Review Guidelines for more information.
If you're interested in reviewing one of the books below, or another book that fits our parameters, please email us at [email protected].
POETRY
CHAPBOOKS
POETRY (FULL LENGTH)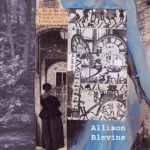 Allison Blevins, Slowly/ Suddenly. Vegetarian Alcoholic Press 2021
The poems in Slowly/Suddenly are deeply concerned with the human and our bodies: mothering bodies, struggling bodies, objectified bodies. From the very start—"I am watching a woman pull her own child from her body."—Allison Blevins' dazzling Slowly/Suddenly takes us on an intimate and personal journey that is also urgent in its universality. The uses and limitations of language bind these poems together across love, loss, patriarchy, and illness. Blevins' words are a keen, beautiful, and often heartbreaking wonder.—Lynn Melnick, author of Landscape with Sex and Violence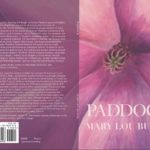 Mary Lou Buschi, Paddock. Lily Poetry 2021.
Mary Lou Buschi's, Paddock, is a poetic palindrome best read in one gulp, shuttling between Greek tragedy and lyric ellipsis…a poetry of desire and despair as the girls refuse to allow the story end.  Mary Lou Buschi's Paddock is like a game of hide and seek, a primer on seeking. Structured like a play, the collection follows two girls on a quest for a mother, and a chorus narrates, empathizes, and passes judgment. "I want to go back!" says one girl but the mother "is no longer anywhere, who was once where we could go back." Surrealism, hope's "unrelenting tick," and dream are the guiding forces here. Buschi's language is spare, cryptic, beguiling, like the "Fractals in the light" the chorus names. Sexual danger and maternal longing animate these pages, urging us to "diagnose the heart."—Catherine Barnett, author of Human Hours, Games of Boxes, and Into Perfect Spheres Such Holes Are Pierced.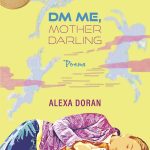 Alexa Doran, DM Me Mother Darling. Bauhan Publishing 2021.
Winner of the May Sarton New Hampshire Poetry Prize, Alexa Doran's DM Me, Mother Darling pulses with the confusion, elation, and shattering fear of 21st century parenthood. Through the eyes of Peter Pan's Mother Darling and Doran's own experience navigating modern motherhood, the struggles so often fought in silence come careening forward, electric as the light that defines them. Through a tangle of casinos, Lizzo, and gravel parking lots, Doran takes readers to a narcotized Neverland where the mire of grief and the desperation of joy burn with the same endless flame.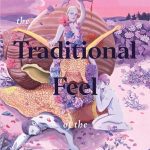 Hannah Gamble, The Traditional Feel of the Ballroom.  Trio House Press 2021.  Gamble's work has been praised by John Deming, Charlie Hix, and Seraphina Violet Cueller. Described by Cueller as "[wrapping]its fingers around the familiar, taking a bat to the suffering we've become accustomed to," this collection shocks the reader with clipped language, exposing in gripping detail the raw reality of being a woman silenced by men. Each poem slices the reader like bits of shattered glass, every one of them shimmering in blinding brilliance by the end. Gamble won the National Poetry Series in 2011 for her first book of poems, Your Invitation to a Modern Breakfast, alongside many other awards.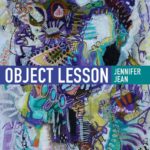 Jennifer Jean. Object Lesson. Lily Poetry Review Books 2021.
TRAFFICKING, IS KNOWING THE STORIES OF ITS  SURVIVORS. – OBJECT LESSON by JENNIFER JEAN   "We need the storm, the whirlwind, and the earthquake," said  Fredrick Douglas about the abolitionist movement in 1852. Jennifer Jean's latest poetry collection OBJECT LESSON answers  this call to action as it explores sex-trafficking and objectification  in twenty-first century America. Jean uses relentless, dire, vital  language—often tinged with hope—to pull us into these latest,  darkest stories of our homeland. Her intensely crafted lyric  narratives and persona poems are based on poetry workshops  with sex-trafficking survivors through the Free2Write Poetry  program. Other pieces are based on in-person, or researched,  interviews with survivors of what is definitively modern-day  slavery. -Available for purchase at Lily Poetry Review Books 
Kimberly Ann Priest, Slaughter the One Bird Sundress 2021. (available soon).
A haunting and incisive meditation on the enduring effects of childhood sexual abuse. Reflecting on the impact of trauma on her memories and role as a mother, Priest intertwines past and present in a series of lyrical confessions and meditations on power and grief. In poems addressed to the nameless "pedophile," as well as a series of vignettes on everyday life ranging from subjects as varied as the preparation of breakfast to the migration of deer, she deconstructs the history of abuse spanning from childhood to her adult life in which she finds herself trapped in a relationship with a violent partner. Religious legalism and shame play a strong role in the power dynamics between perpetrator and victim. Vivid and moving, these poems offer a highly personal glimpse into the poet's journey through disempowerment and grief toward healing.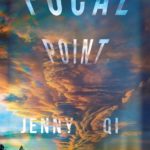 Jenny Qi. Focal Point. Steeltoe Books 2021. (available soon).
Winner of the 2020 Steel Toe Books Poetry Award, FOCAL POINT was written largely while Jenny Qi was a young Ph.D. student conducting cancer research after losing her mother to cancer of another kind. Qi has been published in The New York Times, The Atlantic, The San Francisco Chronicle, Tin House, and Rattle among other places; and has also received numerous fellowships. With FOCAL POINT, Qi's talents are on full display as she uses poetic form and structure to seamlessly weave together Western and Eastern mythology and history, metaphors from cell biology, Jimi Hendrix, and more. "A beautiful and reflective book that inhabits the necessary liminal space of betweenness" (Victoria Chang), FOCAL POINT is a collection that holds space for the communal griefs of our time—grief for victims of violence and injustice and disease, for people and cultures we will never know, for the intangible losses of a year in isolation.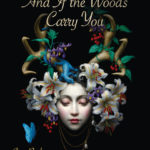 Erin Rodoni. And If the Woods Carry You. 2020 Michael Waters Poetry Prize winner. Southern Indiana Review Press 2021.
Dear so-and-so, let me tell you, the woods / are like love. The most beautiful place / you'll ever be. And terrifying. On the brink of climate catastrophe, a mother grappling with her choice to bring children into an apocalyptic world sends her daughters into the woods of fairy tale as a rite of initiation. The woods carry her fears of extinction—devastating fires, rising seas, and the predatory dangers of girlhood—but also contain the transformative magic of love, interdependence, and renewal. And If the Woods Carry You roots into the wild heart of motherhood, where worry and wonder intertwine.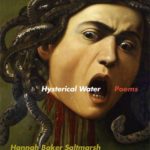 Hannah Baker Saltmarsh, Hysterical Water: Poems. Georgia Review 2021.
Hysterical Water is a collection of fierce, funny, feminist poems, prose poems, and essays with poems woven through them, all connected by threads associated with female "hysteria" and motherhood. Hannah Baker Saltmarsh troubles the historic pseudodiagnostic term hysteria as both a constraining mode used to contain and silence women and as a mode that oddly freed women to behave outside the bounds of social norms.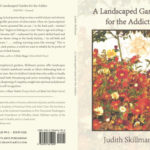 Judith Skillman, A Landscaped Garden for the Addict. Shanti Arts 2001.
In A Landscaped Garden for the Addict award-winning poet Judith Skillman explores themes of addiction, chronic pain, and disability. The book is divided into five sections, each interlaced with existential dilemmas encompassing war, mortality, invalidism, and trauma. While the subject matter is dark, there is no pathos. Instead, points of light recur as images of Dutch rabbits, horses, robins, clover, ivy, and stars.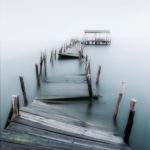 Cammy Thomas, Tremors. Four Way Books 2021
Tremors does nothing short of trace a lifetime. These short, musical, and often humorous poems make stops in the terrains of childhood, an environment of difficulty and some violence; middle life, the plain where parents begin breaking down and children move away into their own lives; and later life, a space in which memory falters but passion does not."The goal of these spare, razor-edged lyrics is to look without flinching at human suffering, and in the process of such scrupulous seeing, affirm the dignity of knowing, for better or worse, who we are and what we face."—Fred Marchant
---
NON-FICTION; MEMOIR; ESSAYS; CRAFT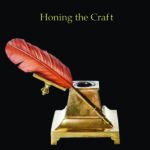 Lockward, Diane (Ed.). The Strategic Poet: Honing the Craft (Terrapin Books 2021) is organized into 13 sections, each devoted to a specific poetic strategy; many other techniques are also covered throughout the book. Each section begins with a Craft Talk, then is followed by 3 model poems with prompts. One model poem in each section is followed by a Commentary from the poet who wrote the poem. Each prompt is followed by 2 sample poems to illustrate what might be done with the prompts. Each section ends with an additional 3 prompts solicited from a variety of fabulous poets who also teach. 114 contemporary poets contributed to the book, eg, George Bilgere, Annie Finch, Ellen Bass, Ada Limon, David Graham, Jan Beatty, Traci Brimhall, and Dean Young.
---
FICTION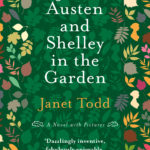 Janet Todd. Jane Austen and Shelley in the Garden: A Novel with Pictures. Fentum Press, September 7, 2021
A new literary, entertaining, and life-affirming novel by Janet Todd, the renowned Austen scholar and author. Jane Austen is a presence for thousands of readers; some even look to her for guidance in their lives. This novel investigates three older women, including one who happens to channel Jane Austen. This "coming of old age" novel is a light meditation on the aging process, women's lives/family. literature, friendship, hope, and the joy of new opportunities. The story includes literary criticism and some history. It is set in England, Wales, and Venice.
---