Wendy Barnes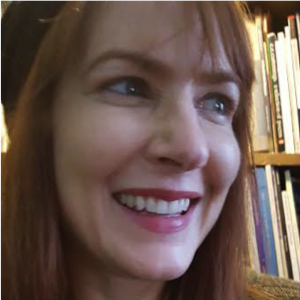 Lament of the Swamp Hag
I am not your paramour
but made of your leavings,
moss-haired, cypress-limbed and guts
of chum and dogwood-chunked loam.
This season turns you toward your fear,
churning storms and waterspouts,
the livid ocean squalls
and dumps its entrails on the delta.
I can read its plastic, glass, hubcaps,
your errata spelling forth a ruptured past
and a future we fall though
and keep falling.
I am the bog, the swamp, the marais,
its big, meaty maw, selfsame. My nether
aching never was for you
nor tame, a kitchen garden
waiting to oblige, its stick deep,
even furrows.
{http://www.pw.org/content/wendy_barnes}