Mom Egg Review Books for Review – March 2021
Our book reviews are approximately 750 words, and are published online at momeggreview.com. Please refer to our Book Review Guidelines for more information.
If you're interested in reviewing one of the books below, or another book that fits our parameters, please email us at [email protected].
POETRY
CHAPBOOKS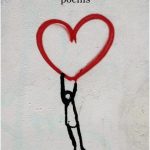 Diane Elayne Dees, Coronary Truth. Kelsay Books 2020.
The poems in Diane Elayne Dees's chapbook, Coronary Truth, examine our shared experience of fragility through such diverse subjects as the lifespan of a dragonfly, the shock of a friend's heart attack, the navigation of blind fish, and the mystical waters of baptism.
---
POETRY (FULL LENGTH)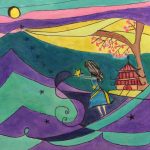 Ha Kiet Chau, Eleven Miles to June. Green Writers Press 2021.
Eleven Miles to June, a debut poetry collection from Oakland, California author, Ha Kiet Chau, focuses on a woman's journey from childhood to adulthood―her movements, her nuances in black and white, in technicolor and sound. The poems explore themes such as self-identity, gender, assimilation, culture, women's issues, and social challenges.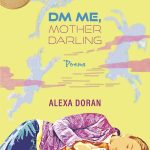 Alexa Doran, DM Me Mother Darling. Bauhan Publishing 2021.
Winner of the May Sarton New Hampshire Poetry Prize, Alexa Doran's DM Me, Mother Darling pulses with the confusion, elation, and shattering fear of 21st century parenthood. Through the eyes of Peter Pan's Mother Darling and Doran's own experience navigating modern motherhood, the struggles so often fought in silence come careening forward, electric as the light that defines them. Through a tangle of casinos, Lizzo, and gravel parking lots, Doran takes readers to a narcotized Neverland where the mire of grief and the desperation of joy burn with the same endless flame.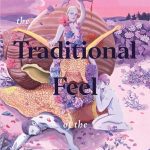 Hannah Gamble, The Traditional Feel of the Ballroom.  Trio House Press 2021.  Gamble's work has been praised by John Deming, Charlie Hix, and Seraphina Violet Cueller. Described by Cueller as "[wrapping]its fingers around the familiar, taking a bat to the suffering we've become accustomed to," this collection shocks the reader with clipped language, exposing in gripping detail the raw reality of being a woman silenced by men. Each poem slices the reader like bits of shattered glass, every one of them shimmering in blinding brilliance by the end. Gamble won the National Poetry Series in 2011 for her first book of poems, Your Invitation to a Modern Breakfast, alongside many other awards.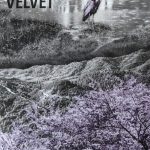 Full and Plum-Colored Velvet (Woodley Press 2020) by Anne Graue is a collection of poems that explores the poet's upbringing in Kansas and how it informs her past, present, and future. Delving into memories of childhood and surveying a life of moving away from her roots, Graue presents a narrative that distills significant moments and unearths artifacts for reflection.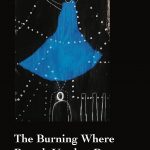 Jen Karetnick, The Burning Where Breath Used to Be. David Robert Books, 2020.
A candid book of poems about faith, feminism, and family, The Burning Where Breath Used to Be also addresses social justice and pop culture in America's past and present. Through the clarity brought by chronic illness and the hindsight that comes from the death of an estranged sibling, it questions what kind of foundations that Jewish women can hope to build in this country as well as the legacies that they might aim to leave.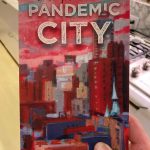 Caitlin McDonnell, Pandemic City. Nauset Press 2021.
These poems chronicle the Covid-19 lockdown in New York City from one single mother's point-of-view. As it feels like the world might almost be ending, everything takes on extra color and visceral meaning.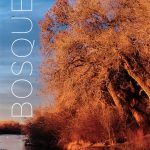 Michelle Otero, Bosque. University of New Mexico Press 2021.
Nestled in the heart of Albuquerque is a vibrant cottonwood forest that has flourished for centuries along the Río Grande—providing a home for porcupines, migratory birds, coyotes, and other wildlife as well as a sanctuary for its city residents. Today, in the midst of climate change and the slow drying of the river, the bosque struggles to remain vibrant. As a former Albuquerque Poet Laureate, Michelle Otero champions this beloved Albuquerque treasure. In her debut poetry collection, Bosque, she celebrates the importance of water and the bosque to the people of Albuquerque. Otero shares her reflections on the high desert—where she is rooted, where she draws her strength, and where she has flourished—and she invites readers to do the same.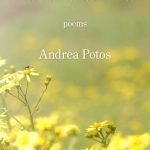 Andrea Potos, Marrow of Summer. Kelsay Books 2021.
In this fleeting world of joy and sorrow, these startlingly lovely poems by Andrea Potos are salutary, like taking a quick, deep, clarifying breath. If only one could ever have by one's side such a poet—a wise poet who, despite the darkest odds, reminds us to never even consider choosing anything other than hope. This is a summer book to keep in one's proverbial winter coat. –Richard Jones, Editor of Poetry East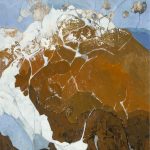 Meghan Sterling, These Few Seeds. Terrapin Books 2021.
If you are looking for poems threaded with fire and mother-love, you will find them in Meghan Sterling's book, These Few Seeds. She uses the subtle gifts of poetry—personification, sound, synesthesia, anaphora—to dig up the past, dig into the present, and render us witnesses to the beauty and destruction in our modern world. With the ability to enter into an unknown element and make it hers, she becomes beached jellyfish, a field of wildflowers, a cockroach, barnacles. Though she offers us the reality of shattered blossoms and razed forests, the endings of her poems lead to new beginnings. She says she will tell the truth, with these hideous wings,/ this coward's heart, and she does. In the poem, Codicil, she promises to give to her daughter the ability to love with the toughness of trees. This earthy love is what she shares in the reverberant heart of her poems–Judy Kaber, Renaming the Seasons
---
NON-FICTION; MEMOIR; ESSAYS
---
FICTION