Mom Egg Review Books for Review – Dec. 2020
Our book reviews are approximately 750 words, and are published online at momeggreview.com. Please refer to our Book Review Guidelines for more information.
If you're interested in reviewing one of the books below, or another book that fits our parameters, please email us at [email protected]m.
POETRY
CHAPBOOKS
POETRY (FULL LENGTH)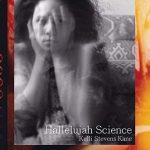 Kelli Stevens Kane, Hallelujah Science. Spuyten Duyvil Books 2020.
"Hallelujah Science comes at you like a muted fever and suddenly you find yourself wanting to stomp and shout. Kane's level of insight, revelation, and economy becomes a spiritual exodus to the lands of being Black, white, a poet, a woman, a shadow, and a human being. To be sure, when we use the phrase "dropping science," Kane drops it on a regular basis in this book. Welcome to the science of living as a celebration to be questioned, laughed at, examined, and cut with verse so exact that you have to be willing to bleed to live.–Willie Perdomo, The Crazy Bunch, winner of the New York City Poetry Award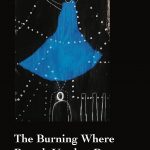 Jen Karetnick, The Burning Where Breath Used to Be. David Robert Books, 2020.
A candid book of poems about faith, feminism, and family, The Burning Where Breath Used to Be also addresses social justice and pop culture in America's past and present. Through the clarity brought by chronic illness and the hindsight that comes from the death of an estranged sibling, it questions what kind of foundations that Jewish women can hope to build in this country as well as the legacies that they might aim to leave.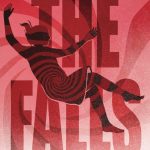 Emily Mohn-Slate, The Falls. New American Press 2020.
THE FALLS presents a new perspective on what it means to be a woman, a mother, and a writer at this time in history, when women have gained so many freedoms and yet still struggle to achieve equality in many ways, especially in terms of domestic life.  As Jan Beatty writes in her blurb, These poems risk writing motherhood in wildly unpopular ways, telling the truth of mother as "woman," mother as "human."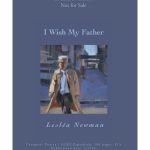 Lesléa Newman, I Wish My Father. Headmistress Press 2020.
Lesléa Newman's forthcoming poetry collection I WISH MY FATHER (Headmistress Press, 2021). I Wish My Father is a companion to I Carry My Mother (Headmistress Press, 2015), which was a winner of a Golden Crown Literary Society Poetry Award and a Massachusetts Center for the Book "Must Read" title. I Wish My Father is composed of narrative poems about the poet's father throughout his ninety-plus years.  It reviews aging, loss, and grief as experienced in a father-daughter relationship, written with full emotional range, including humor, of the associated affection and exasperations.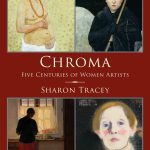 Sharon Tracey, Chroma: Five Centuries of Women Artists. Shanti Arts 2020
"Chroma examines individual works by women artists, merging themes of motherhood, sisterhood, love, work, spirituality, the full spectrum of what it means to be human, a woman, and a creator."– Sarah Sousa
NON-FICTION; MEMOIR; ESSAYS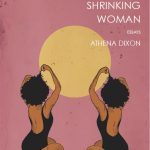 Athena Dixon, The Incredible Shrinking Woman. Split Lip Press, 2020.
A quiet retelling of a life in the background, Athena Dixon's debut essay collection, The Incredible Shrinking Woman, is a gentle unpacking of the roles she learned to inhabit, growing up as a Black woman in a small Midwestern town, to avoid disruption. But after the implosion of the life she'd always wanted, Dixon must explore the implications of her desire to hide as she rebuilds herself in a world that expects freedom to look boisterous. As Dixon presses the bruises of her invisibility, these essays glide between the pages of fan fiction, the rush of new panties, down the rabbit hole of depression, and reemerge on the other side, speaking with the lived authority of a voice that, even when shaking, is always crystal clear.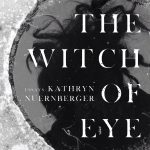 Kathryn Nuernberger, The Witch of Eye. Sarabande Books February 16, 2021.
This amazingly wise and nimble collection investigates the horrors inflicted on so-called "witches" of the past.The Witch of Eye unearths salves, potions, and spells meant to heal, yet interpreted by inquisitors as evidence of evil. But Nuernberger weaves in her own experiences, too. There's an ironic look at her own wedding, an uncomfortable visit to the Prague Museum of Torture, and an afternoon spent tearing out a garden in a mercurial fit. Her researched material is eye-opening, lively, and often funny. An absolutely thrilling collection.

FICTION
Full Length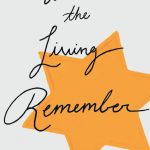 Nancy Gerber, What the Living Remember. Apprentice House Press 2020.
Nancy Gerber's newest book, a novella entitled What the Living Remember, is the story of Karl Zimmer, a German-Jewish teen coming of age in the pre-war Nazi period. The book explores the experiences of Karl Zimmer and his family in 1933 as Adolf Hitler gains full power over Germany. Karl faces typical teenage challenges — first love, finding his identity, and defining his masculinity – amidst the growing threat of laws that restrict political and social freedom for Germany's Jews. This is a profound story that brings the reader into a personal, psychological view of life in the early Nazi period.